Wireless Alarms
Don't be tricked in to cheap alternative wireless security alarm systems in Manchester, Tameside area we are part of the trading Standards approved buy with confidence scheme.
"We need a house alarm but don't want to see cables"
"Need an Alarm but I have laminate flooring"
Wireless house alarm with options for bells only, speech dialler or monitored alarm.
Fully expandable wireless burglar alarm by adding extra wireless sensors when necessary.
Reliable  Agility 4 & LightSYS 2 smart wireless House alarm with no interference from external radio sources or wireless broadband Etc.  Buy agility 4 or lightSYS 2 wireless smart alarm system and avoid disruption to your home & Carpets during and after installation.
Agility & LightSYS smart Wireless Burglar alarms offers opportunity to extend protection to large areas & out buildings with wireless detectors in greater Manchester, Tameside area.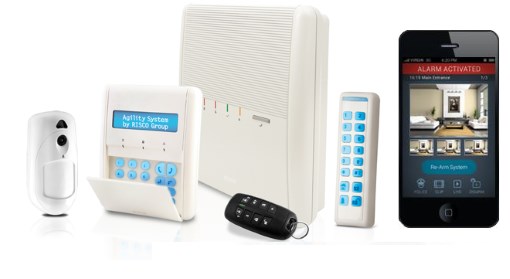 ***This Months Special phone 0800 197 0353 free for details***
we will price match any genuine like for like quotation
Bronze
Wireless Agility PSTN

Grade 2 Class 6

32 Zone Panel

Speaking Description

Full English txt Display

1 x Wireless door contact

2 x Wireless PIR Sensor

1x Wireless Bell Box 116db

1x 95db internal siren

1 x Battery Back up

1 Fused Spur

All packages comes with 12

months warranty.
Silver
Wireless Agility PSTN

Grade 2 Class 6

32 Zone Panel

Speaking Description

Full English txt Display

1 x Wireless door contact

2 x Wireless PIR Sensor

1 x Wireless key Fob

with wireless panic

1x Wireless Bell Box 116db

1x 95db internal siren

1 x Battery Back up

1 Fused Spur
Gold
Wireless Agility PSTN

Grade 2 Class 6

32 Zone Panel

Speaking Description

Full English txt Display

1 x Wireless door contact

3 x Wireless PIR Sensor

1 x Wireless key Fob

with wireless panic

1x Wireless Bell Box 116db

1x 95db internal siren

1 x Battery Back up

1 Fused Spur