FAQs – All About Alarms
Got a question that is not covered here, then drop us a message through the contact page and we will get back to you, here is a selection of alarm related questions have been asked over the years.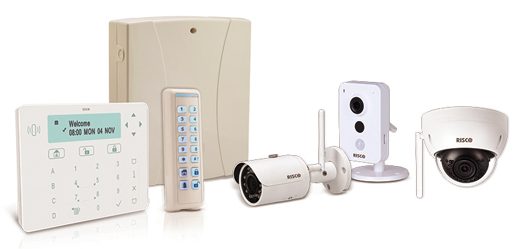 Can I have a house alarm that is not monitored?
YES. You have other options such as Bells Only Alarm which makes audible noises to deter intruders or alert the neighbours of a break in. It is also possible for your house alarm to be smart send live notification to your mobile phone via its onboard communicator via risco cloud smart app .
How long will it take to install my alarm?
It takes on average 4-8 hours to install a wireless smart intruder alarm system in a house or business.
Can I add extra sensors to my alarm package?
YES. Extra detectors can be added to your alarm package if required; at additional costs.
How soon can you install my burglar alarm?
Ideally within seven days; however we can consider a fast track installation in emergency circumstances.
Would I be able to set my burglar alarm at night?
YES. Your alarm allows for full setting, part setting and night setting with additional paep Typically, at night setting, you are free to move around your home such as upstairs whilst the ground floor is alarmed.
Would Intruder Alarm work with my Pets?
with careful system design and professional installation, intruder alarms have been installed in thousands of homes with Pets with positive results. We also offer Pet friendly sensors for limited number and size of pets.
Do you offer any guarantee on the alarm system?
YES. We provide 5 years parts on all Risco group products, guarantee is subject to annual service being taken, also you will get a service reminder every year reminding you that your system is due for annual inspection as most insurers insist on maintenance contracts.
Would my wireless internet connection interfere with the wireless alarm?
NO. Your wireless alarm will utilize a dedicated 868 MHz narrow band radio channel which is exclusive for the security industry and as such unlikely to receive interference from your wireless internet connection also the system checks for white noise and then is set to the recommended settings.
Security Tips
here are a few tips to help keep you and your property safe.
Burglar Alarms 
Visible burglar alarms make burglars think twice. There are many burglar alarm systems on the market, ranging from cheaper DIY alarms to more sophisticated alarms; including wireless smart alarms, The system should be professionally installed to comply with BS4737 or EN50131/PD6662 standards. Remember a badly fitted alarm can create problems in itself Don't install a DIY system unless you have the electrical knowledge and practical skill to do so. As a guide make sure your security system is installed by an approved company.
Doors
Secure All Doors. If doors are not secure, Fit back and front doors with five lever mortise deadlocks – and use it. Fit all exterior doors – top and bottom – with bolts.
Windows
A third of burglars get in through a back window. Fit key-operated window locks to all downstairs windows & up stairs windows, those which can't be seen from the street and easily accessible upstairs window, e.g. those above a flat roof or by a drainpipe.
Lighting
Good lighting can deter a thief. Think of having external security light with infra-red sensor that switches the light on for a few moments when it detects movement in its range.
Home & Away
Don't tempt the thief – keep all valuable items out of sight. Don't advertise your absence when you're on holiday, or even when out at work or shopping or at home sleeping. an unoccupied house is a vulnerable house. Good quality Safes are now affordable.
Fire Detection
Protect your safety & the safety of your family. With all security, consideration must be given to the risk of fire and means of escape. Fit smoke detector and even carbon monoxide detector which detects gas leakages.
Personal Attack
For personal safety and peace of mind; consider a stand alone panic attack alarm or an intruder alarm with panic attack facility. It is useful to summon help or response when you are attacked or feel threatened by an intruder or a stranger in your home.
Home Insurance
Insurance will relieve you of the financial worry of replacing stolen goods and many insurance companies offer reduced premiums for people with an approved smart intruder home security alarm Under a annually Maintenance.