Alarm Maintenance
Northern security recommends regular servicing to all alarm systems, this helps to maintain the performance of your smart wireless Risco group intruder alarm system.
Northern Security provides alarm maintenance & service contracts as well as repairs on all Risco wireless, Texecom, Visonic, Pyronix  burglar alarms in Tameside & Manchester areas.
It is important to have your intruder alarm system serviced at least once a year, regular servicing of an alarm system ensures the system's reliability and durability.
Most insurance companies require the policy holder to have their alarm system serviced and maintained by an approved alarm company to ensure the insurance policy remains liable.
It not only makes sense to ensure you keep up to date with your system maintenance by having regular alarm services but it also costs a lot less than breakdown & repairs fees.
24/7 Monitoring
by our Alarm Receiving Centre
NSI Gold standard receiving centre remote watch is a UK-based Alarm Receiving Centre, ready to respond in the event of an alarm trigger, 24 hours a day, 365 days a year, our team of specialists at remote watch will assess every individual situation. In the event of a real threat, whether security related or a medical emergency, we will contact you and dispatch the appropriate emergency service as required, Video verification needed for police response.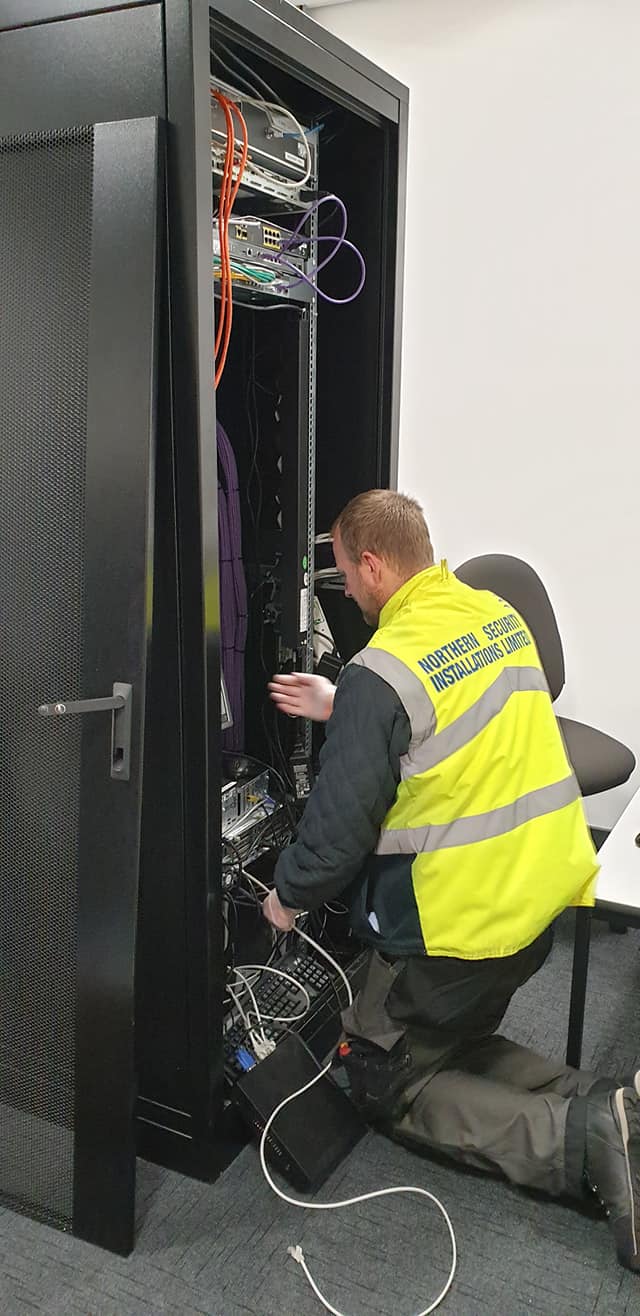 What Does an Northern security intruder Alarm Service / maintenance include?
Check history of alarm system since last maintenance service.
Battery back up Changed "only applies" subject to an annual on going service contract.
Check mains power supply including charging rates.
Check battery power supply including charging rates.
Check and Walk Test all detectors.
Calibration of all smart wireless components & receiver.
Calibration of wireless bell box.
Check satisfactory operation of manually operated devices e.g. panic buttons
Check and test all audible warning devices – sirens, speakers, sab, scb.
Check and test remote ARC signaling equipment (where appropriate)
Make adjustments as necessary Repair any minor faults (where possible)
Cleaning of all detectors & control unit.
Retrain the users on the use of the alarm system (if required)
Log all test results.
Return the alarm system to operational status.
All The above from £59.99 subject to your systems equipment.
What Alarm Maintenance cost?
Northern security Alarm Maintenance Packages for home or businesses start from £49.99 plus replacement parts as required at a additional cost.  We also repair and cover wireless & wired burglar alarms, repairs to lightsys 2 & agility, powermax visonic, texecom in Tameside, Manchester, Cheshire and the Lancashire area.
Business Security Alarms –  start from £85.00 plus replacement parts as required at a additional cost. Alarm Repairs – in Tameside, Manchester, Cheshire area, Call Out charge from £55.00 + parts and First 30 minutes inc labour as required. 9am till 5pm – 6pm 9am From £95.00, under service contract FREE subject to conditions & fair wear and tear.